Strategic Partnership with Beyond Blue
Never has there been a more important time for Wurth Australia to nurture and invest in the mental health and wellbeing of its people.
As a company, Wurth Australia values a culture where their people come first. We know the importance of offering a hand, which is the exact reason why Wurth has partnered with Australia's leading mental health support network, Beyond Blue.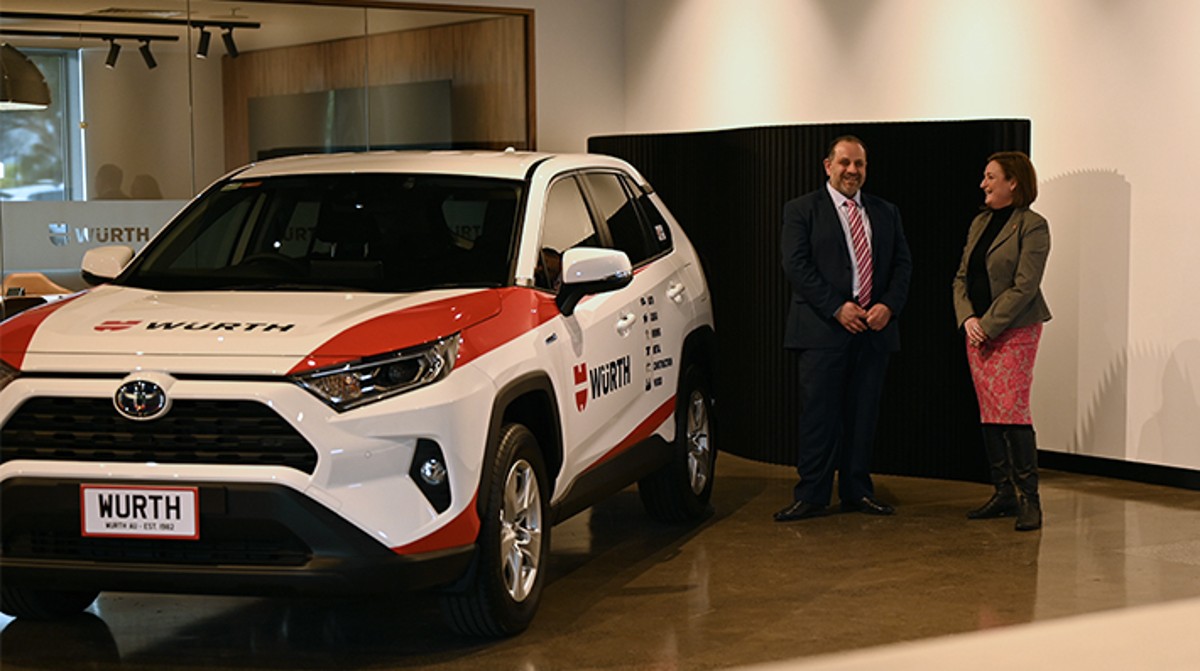 Wurth's partnership with Beyond Blue
Beyond Blue has been providing support and services to people in Australia for over 20 years. Their vision is for all people in Australia to achieve their best possible mental health. Last year alone, Beyond Blue supported over 317,000 people via phone, web chat and email.
In 2022, Beyond Blue's Head of Community and Partnerships, Marcia Harkins, and Senior Vice President of the Wurth Group, Chief Executive Officer & Managing Director of Wurth Australia, Serge Oppedisano met to announce the three-year partnership. Wurth Australia's financial support to Beyond Blue over the three-year period will directly help 3,000 people in Australia.
"Personally, as a passionate advocate for mental health, this program is close to my heart. I am so pleased Wurth Australia can partner with a nationally respected mental health charity organisation who deliver tremendous support to our community long into the future", says Serge Oppedisano Senior Vice President of the Wurth Group, Chief Executive Officer & Managing Director of Wurth Australia.
Although these conversations can be difficult, they can also be life-saving.
As a proud partner of Beyond Blue, Wurth Australia recognises the need to increase mental health literacy amongst our staff and our wider community. People with increased mental health literacy are typically more equipped to recognise signs and symptoms in themselves and others.
The partnership provides all Wurth Australia staff with the opportunity to participate in a four part mental wellbeing learning course. The training is designed to improve an individual's understanding of mental health whilst educating Wurth staff on how to have an empathetic chat with small business owners – Customer visits are a great way to stay connected. Sales Representatives around the country lend an ear, share a cuppa or just chat about common interests in conversation. Our visits are regular, predictable and friendly, offering the perfect opportunity to tune in and notice if things seem a little 'different'.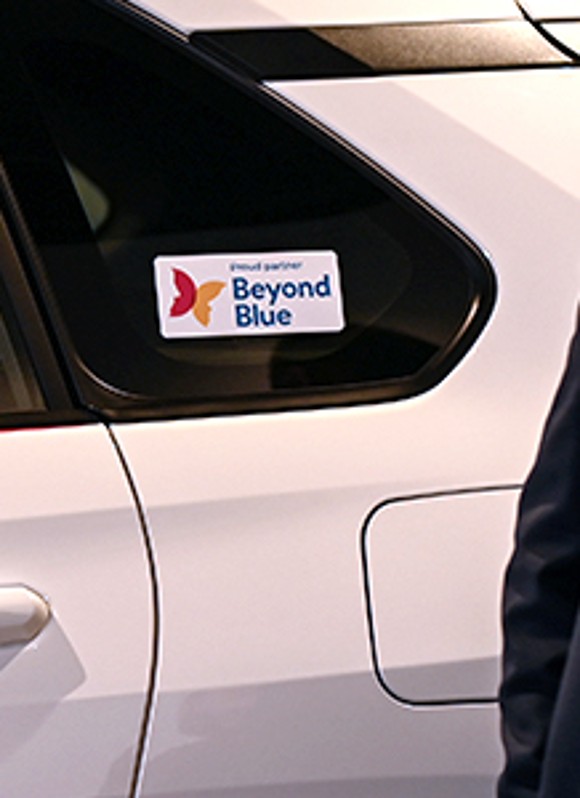 Beyond Blue guiding Wurth Australia's mental wellbeing learning course
All Wurth Australia staff have access to a Beyond Blue Hub. Within this space, employees can learn valuable ways to offer assistance and direct a person to reach out and ask for support. It also includes links to listen to

Beyond Blue podcasts

and how to look after your mental health during lockdown. A link to a pre-tax Workplace Giving Program allows Wurth employees the opportunity to directly assist Beyond Blue with regular contributions.
Large television screens within the Wurth Australia head office building encourage staff to reach out to Beyond Blue if they need to and provides them with wellbeing tips to help them get through the day.
The team at Wurth Australia are also actively promoting the new partnership with Beyond Blue around the country! All Wurth branded vehicles Australia wide feature a Beyond Blue sticker on the rear passenger windows to show our support to the wider community.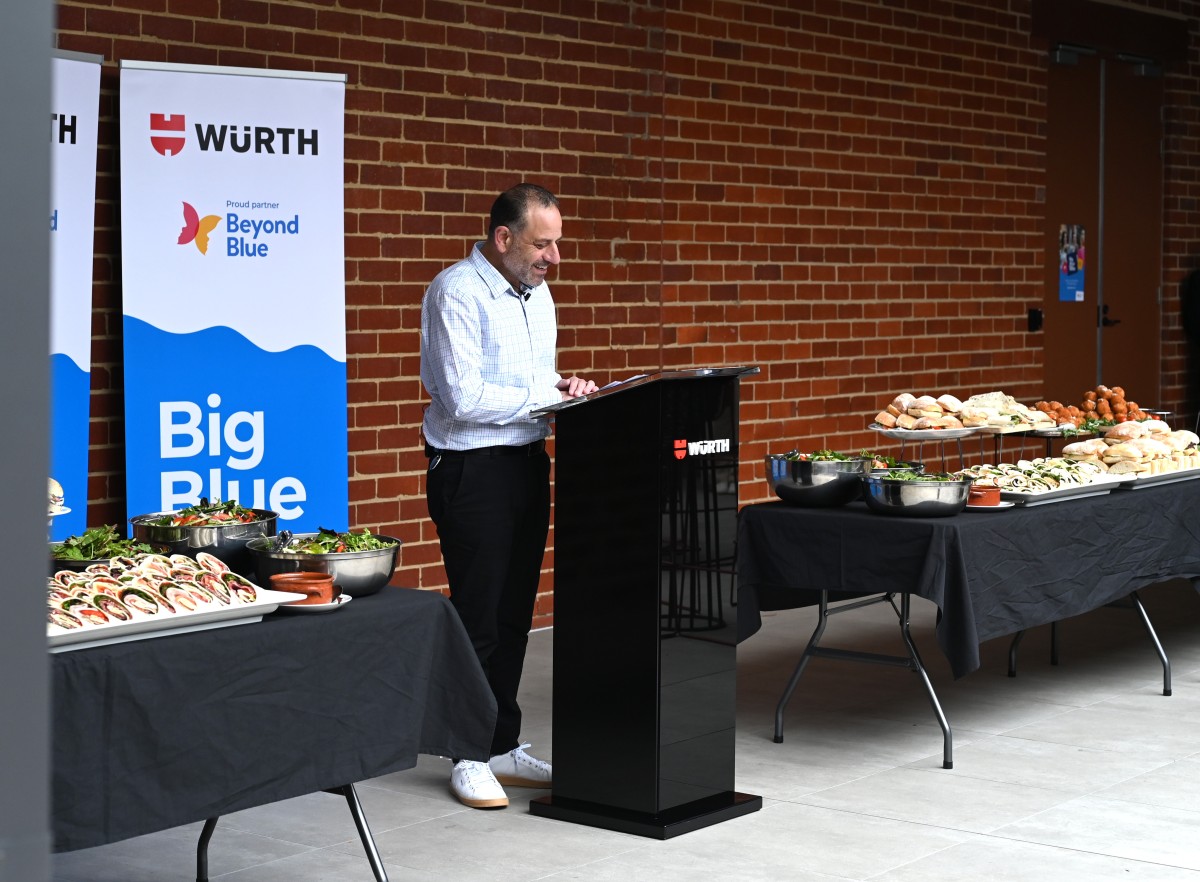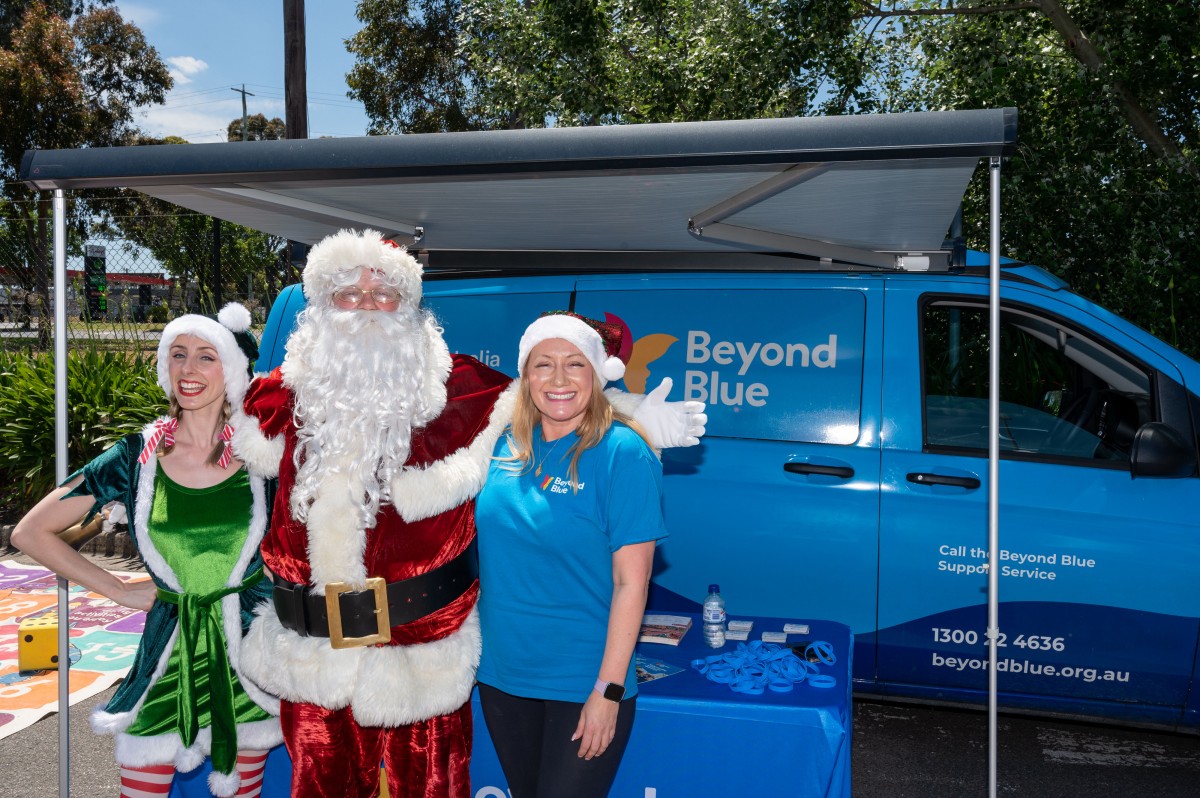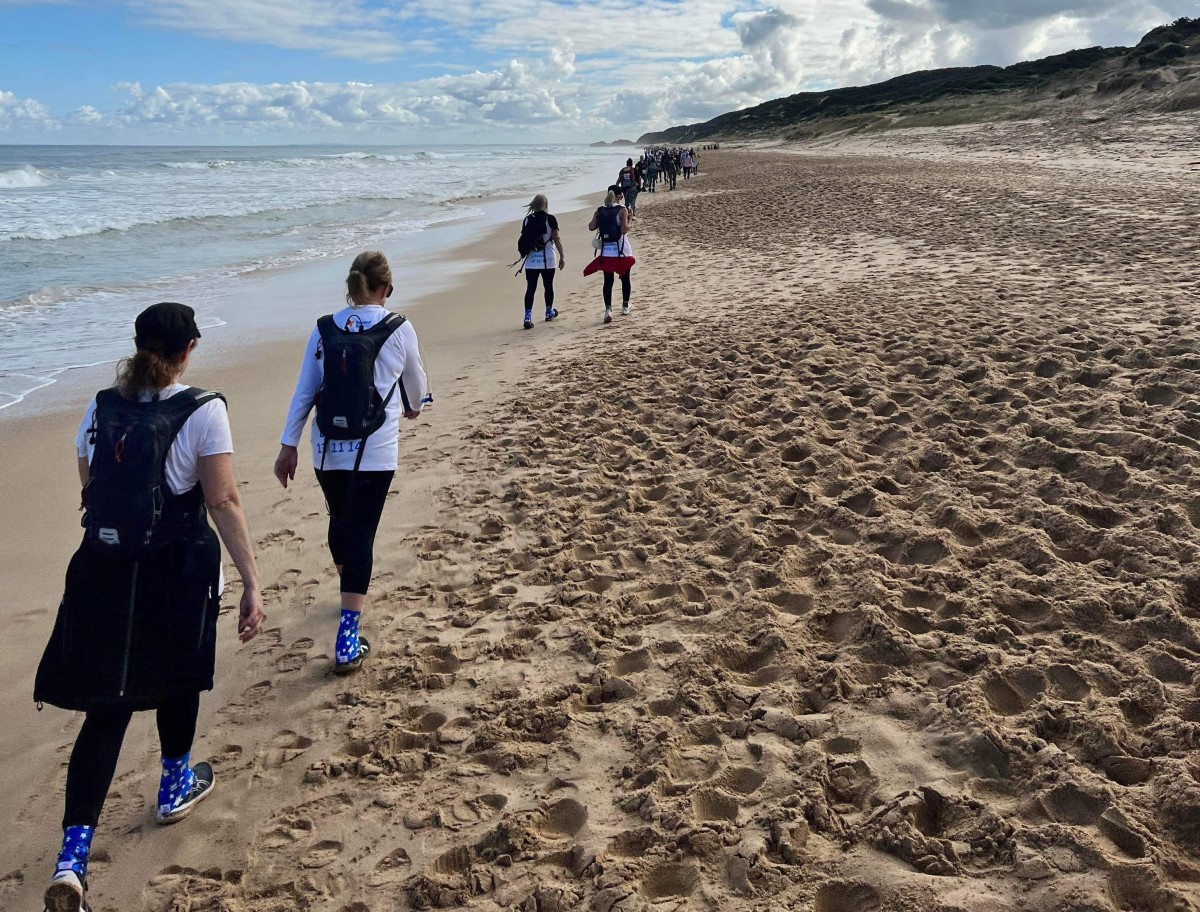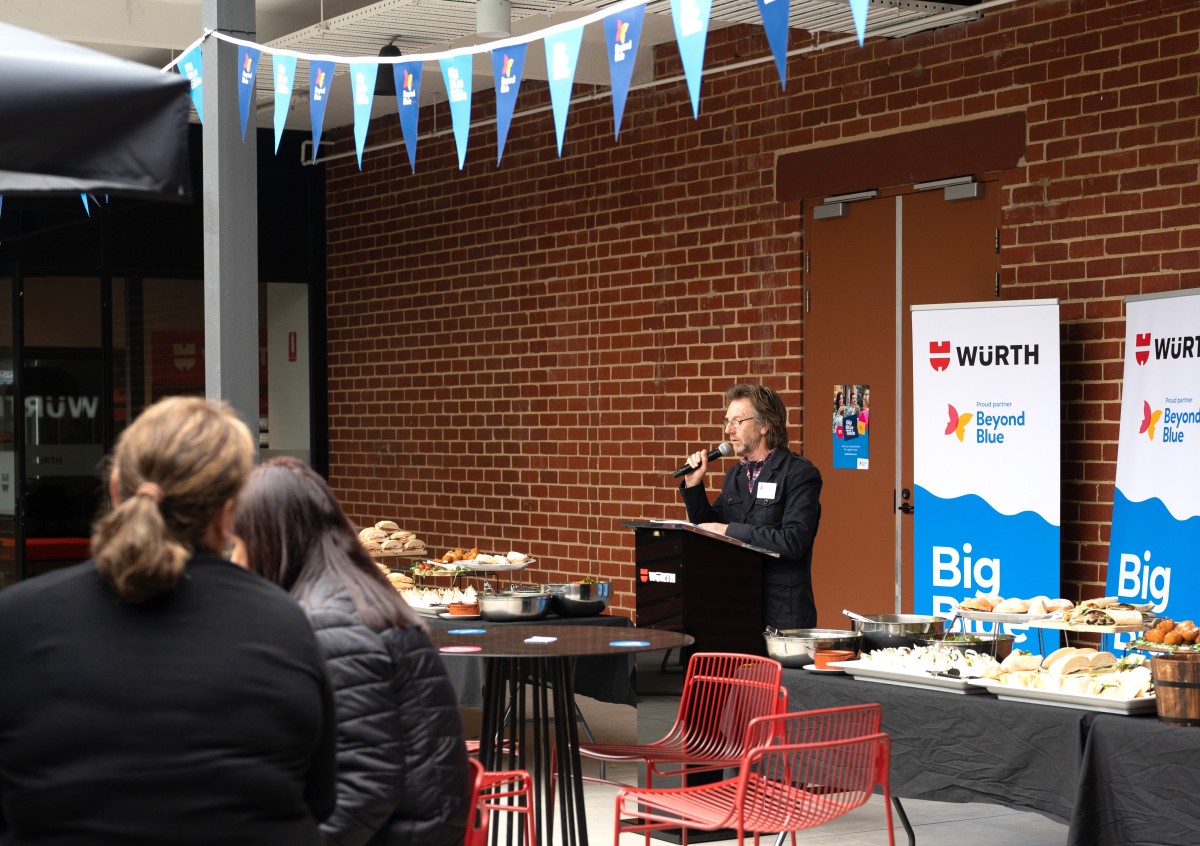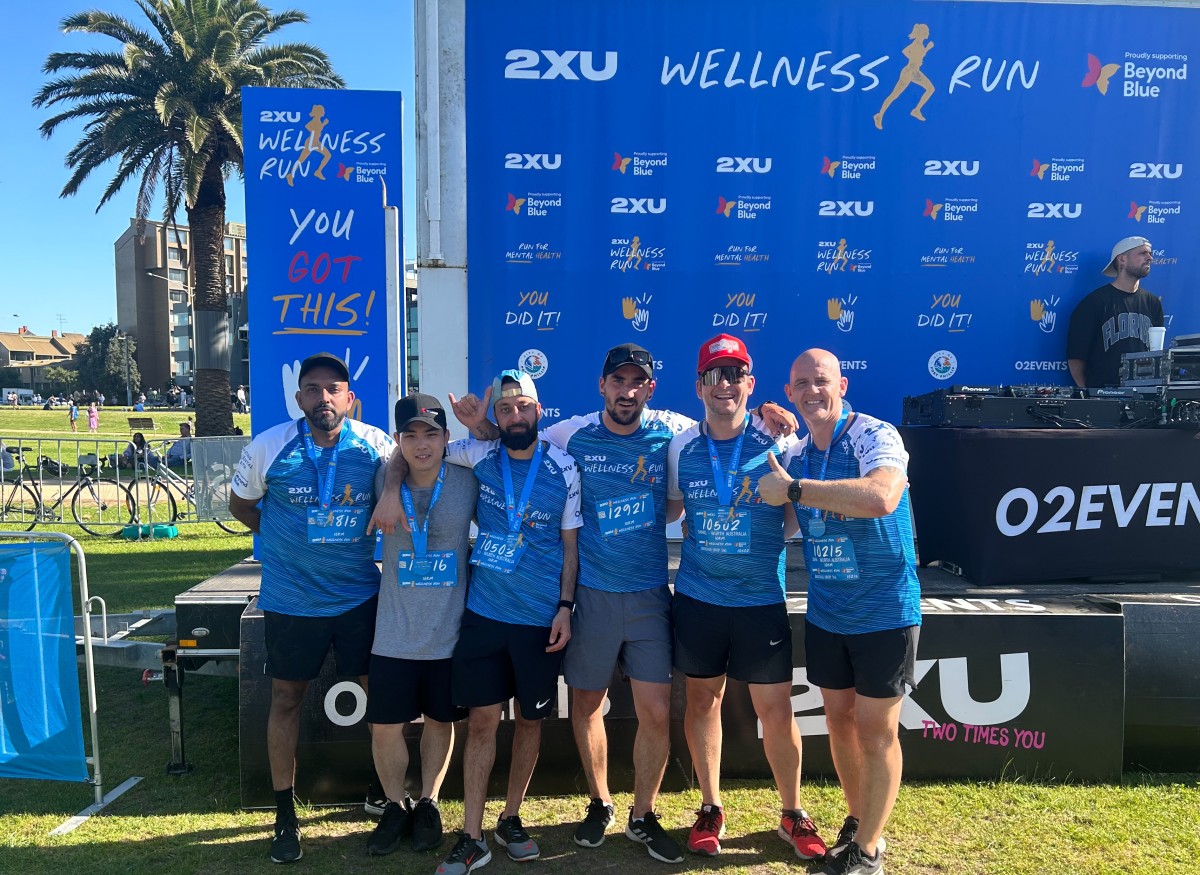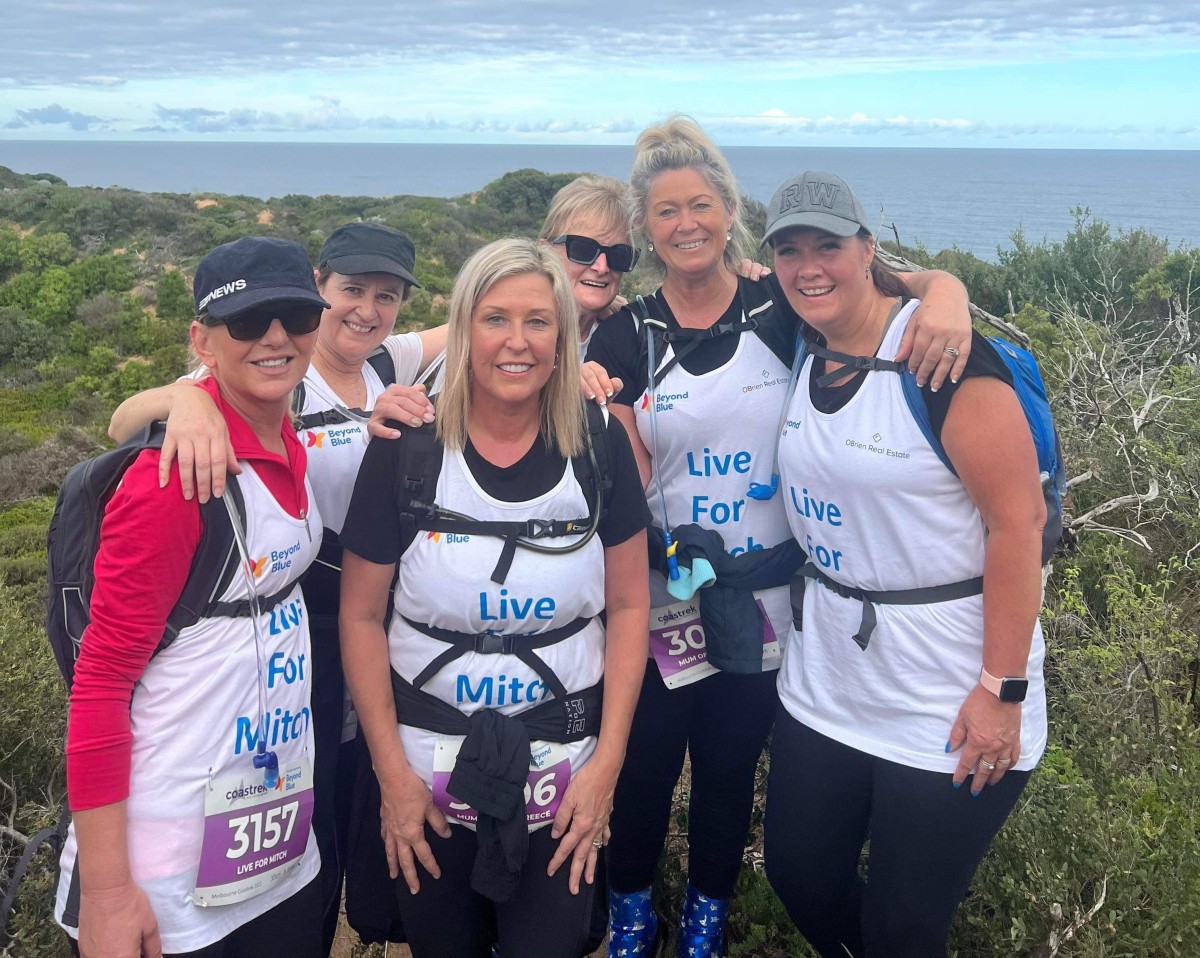 2022 Beyond Blue Fundraising Events
Big Blue Table luncheon
On Tuesday 4th October 2022, Head Office and Warehouse staff met to enjoy a shared lunch and great conversation! Staff were also joined by a special guest speaker, Simon Flemming. Sharing his journey of hope, recovery and resilience in the face of mental health conditions, as well as discussing what Beyond Blue does and how we can seek help or support a friend or family member who may find themselves in a difficult position. Many staff members also made a donation to Beyond Blue, with over $350 raised throughout the day.
Coastrek
Beyond Blue's largest fundraiser of the year, the Coastrek is a team trekking challenge where teams of four walk 30, 45 or 60km along some of Australia's most spectacular coastlines to raise funds for Beyond Blue. In 2022, Wurth Australia Customer Management Coordinator, Kim Brassington, participated in this fantastic event, walking in memory of Mitch, the son of a close friend who sadly took his own life late 2021. Kim's group managed to raise a huge $70,000, stating that "It was one of the most challenging and fulfilling things I have ever done!"
Beyond Blue Fundraising Walk
On November 26th 2022, Wurth Australia Sales Representative Ben Furniss, participated in the 2022 Beyond Blue Fundraising Walk at the Botanic Gardens in Adelaide. Walking in honour of his dad, Ben raised an impressive $1625. "This is always something I've wanted to do to help raise awareness, do something special for my father and to give something back."
Beyond Blue 2XU Wellness Run
Held on Sunday, 4th December 2022, the 2XU Wellness Run is a fundraising event that recognises that running is a powerful tool to manage mental health and improve wellness. Eight participants from Wurth Australia formed our team, and managed to raise $1,345.50 for Beyond Blue, smashing their original goal of $1000. "As an employee of Wurth Australia and a strong advocate for mental health awareness, the Beyond Blue Wellness Run gets a spot in my calendar every year. Nothing like breaking a sweat to raise money and recognition for a good cause!" – Aled Templeton, Marketing Team Leader.
Christmas Party van
Last year, Wurth Australia invited the Beyond Blue van to attend our staff Christmas party. This gave our staff and their families an opportunity to talk one-on-one with the Beyond Blue team and gain a further insight to the resources and tools available to them from Beyond Blue.
In the meantime...
If you or someone you know is experiencing anxiety, depression, self-harm or grief:
Visit www.beyondblue.org.au for more information or speak to Beyond Blue directly on 1300 224 636 (24 hours a day, 7 days a week).