Never has there been a more important time for Wurth Australia to nurture and invest in the mental health and wellbeing of its people.
As a company, Wurth Australia values a culture where their people come first. We know the importance of offering a hand, which is the exact reason why Wurth has partnered with Australia's leading mental health support network, Beyond Blue.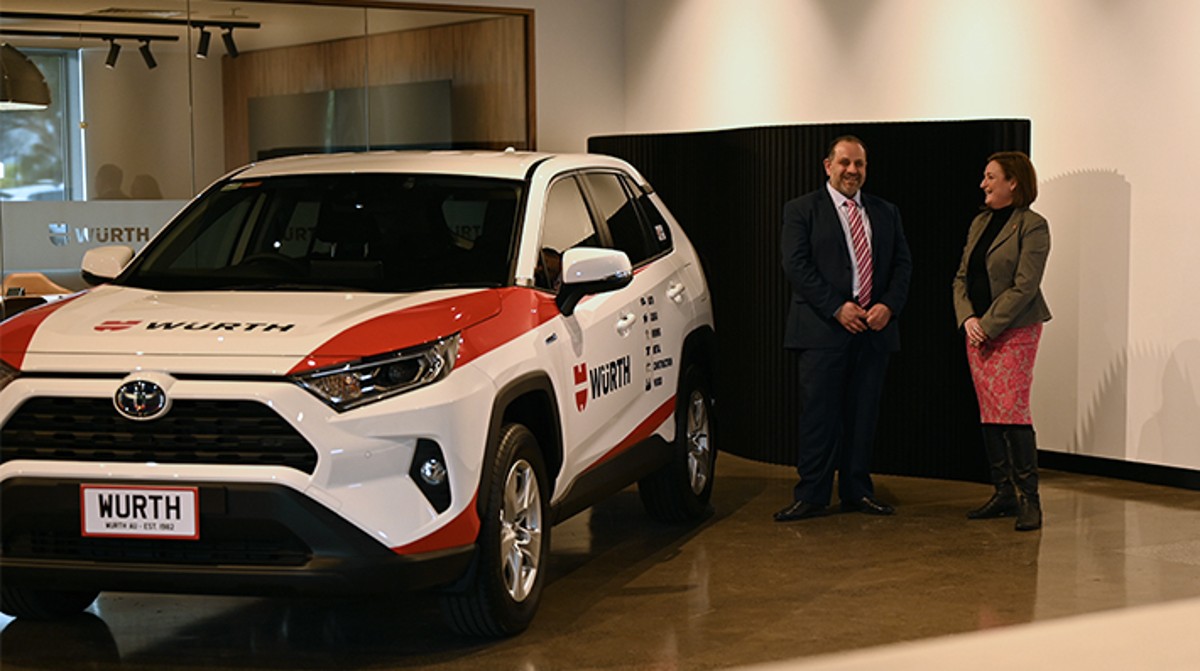 Wurth's partnership with Beyond Blue
Beyond Blue has been providing support and services to people in Australia for 20 years. Their vision is for all people in Australia to achieve their best possible mental health. Last year alone, Beyond Blue supported over 250,000 people via phone, web chat and email.
Beyond Blue's Head of Community and Partnerships, Marcia Harkins recently met with Senior Vice President of the Wurth Group, Chief Executive Officer & Managing Director of Wurth Australia, Serge Oppedisano to announce the three year partnership. Wurth Australia's financial support to Beyond Blue over a three year period will directly help 3,000 people in Australia.
"Personally, as a passionate advocate for mental health, this program is close to my heart. I am so pleased Wurth Australia can partner with a nationally respected mental health charity organisation who deliver tremendous support to our community long into the future", says Serge Oppedisano Senior Vice President of the Wurth Group, Chief Executive Officer & Managing Director of Wurth Australia.
Although these conversations can be difficult, they can also be life-saving.
As a proud partner of Beyond Blue, Wurth Australia recognises the need to increase mental health literacy amongst our staff and our wider community. People with increased mental health literacy are typically more equipped to recognise signs and symptoms in themselves and others.
The partnership provides all Wurth Australia staff with the opportunity to participate in a four part mental wellbeing learning course. The training is designed to improve an individual's understanding of mental health whilst educating Wurth staff on how to have an empathetic chat with small business owners – Customer visits are a great way to stay connected. Sales Representatives around the country lend an ear, share a cuppa or just chat about common interests in conversation. Our visits are regular, predictable and friendly, offering the perfect opportunity to tune in and notice if things seem a little 'different'.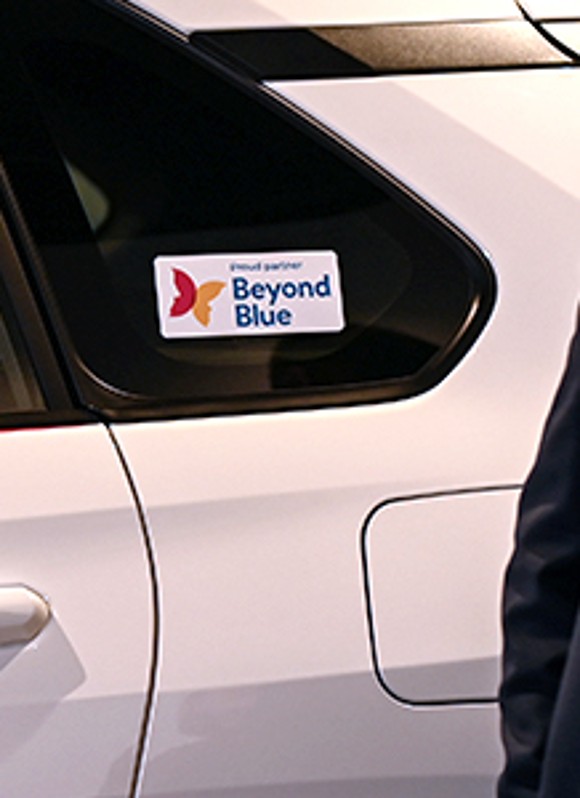 Beyond Blue guiding Wurth Australia's mental wellbeing learning course
All Wurth Australia staff have access to a Beyond Blue Hub. Within this space, employees can learn valuable ways to offer assistance and direct a person to reach out and ask for support. It also includes links to listen to Beyond Blue podcasts and how to look after your mental health during lockdown. A link to a pre-tax Workplace Giving Program allows Wurth employees the opportunity to directly assist Beyond Blue with regular contributions.
Large television screens within the Wurth Australia head office building encourage staff to reach out to Beyond Blue if they need to and provides them with wellbeing tips to help them get through the day.
The team at Wurth Australia are also actively promoting the new partnership with Beyond Blue around the country! All Wurth branded vehicles Australia wide feature a Beyond Blue sticker on the rear passenger windows to show our support to the wider community.
Stay tuned for more information about our partnership with Beyond Blue.
In the meantime...
If you or someone you know is experiencing anxiety, depression, self-harm or grief:
Visit www.beyondblue.org.au for more information or speak to Beyond Blue directly on 1300 224 636 (24 hours a day, 7 days a week).