Partnership with Carpentry Australia
Wurth Australia has teamed up with Carpentry Australia as a Gold Sponsor to strengthen the trade even further!
Launched in 2013 with a mission to strengthen the carpentry industry and raise standards for all, Carpentry Australia has built an impressive army of advocates, members, supporters and followers in a short period. Existing to improve the Carpentry Industry within Australia, it is the only nationwide industry organisation dedicated to promoting, supporting and protecting carpenters and the carpentry trade.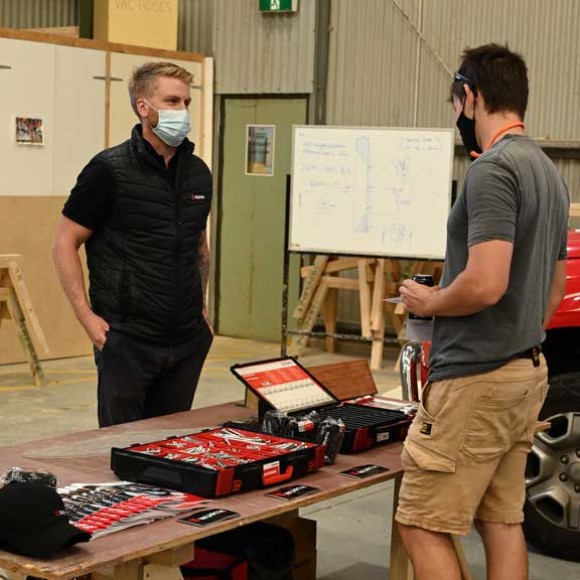 Wurth's partnership with Carpentry Australia
Wurth Australia supports Carpentry Australia to achieve these important outcomes. It also provides a unique opportunity to build an ongoing relationship with our nation's carpenters.
Not only do we share a passion for the carpentry trade, we also work together to provide quality education, consistently good products and of course, we have some fun along the way with engaging social media posts, competitions and promotional giveaways in member packs. Carpentry Australia and Wurth Australia have a partnership that shares common values and goals. Through our collaborative approach, we have continued to build upon our network of engaged carpenters.
Check out Carpentry Australia member, Bardie from @bards.builds, with the Wurth Team at the 2023 Sydney Build Expo!
Recommended Products | For the Carpentry Industry